Communicators who support Project IKKAKU
When people from various different backgrounds and industries gather, such as researchers and local factory and company employees, it can be surprisingly difficult to communicate about your area of specialization, or understand that of others. The communicators at Leave a Nest serve as a bridge in this hyper interdisciplinary environment, overcoming the barriers of jargons and values, in order to create new knowledge and technologies to solve the world's problems.
[Leader]

Yuko Ueno

Yusuke Shinozawa

Saki Uchida
I want to see a clean ocean without ocean debris.
The reality of Okushiri Island as experienced by the leader, Ueno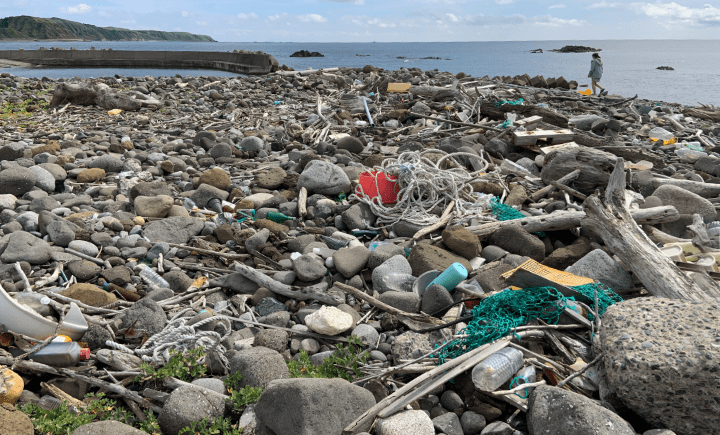 The biggest motivation for me to be involved in Project Ikkaku is that I want to see clean oceans. By saying clean oceans, however, I am not just talking about the sea and beaches in the resort areas. The sea and beaches in the resort areas are clean because people work really hard to pick up the trash and keep them clean. But what really surprised me was Okushiri Island, a place I discovered through the project. One day, out of the blue, a woman from Okushiri Island called me.
Read more