A hyper interdisciplinary incubation project to build a new economic system that "Stop the Increase of Ocean Debris".
Even as the global economy continues to grow, numerous problems are being revealed in society, and the sense of crisis is increasing among the people.

Many of the social problems faced by the world today are caused by the principles of production, consumption, and waste that our economic system depends on.

It is therefore necessary to break from that existing economic model and create a new approach based on a sustainable economic system that does not create these problems for society.

Project IKKAKU aims to implement sustainable business systems to tackle the growing problem of ocean debris. The project views ocean debris as a problem with our economic system, and responds with a holistic approach.
If you can't see it, click here.
Project IKKAKU gathers specialists from numerous domains, such as researchers and local factories, to work with venture startups in the development of new creative approaches. Furthermore, we believe that we can take the resulting zero-waste economic activities developed in Japan and share them with the world to tackle the issues faced in regions with a serious ocean debris problem and create new ways of life for people everywhere.

Moving forward, Project IKKAKU will carry out verification studies via three selected teams to develop viable businesses that are both sustainable and autonomous. We intend to work closely with communities and other companies so that our efforts are not limited to Project IKKAKU alone.
Meet the Teams
The Origin of Ikkaku The Origins of Project Ikkaku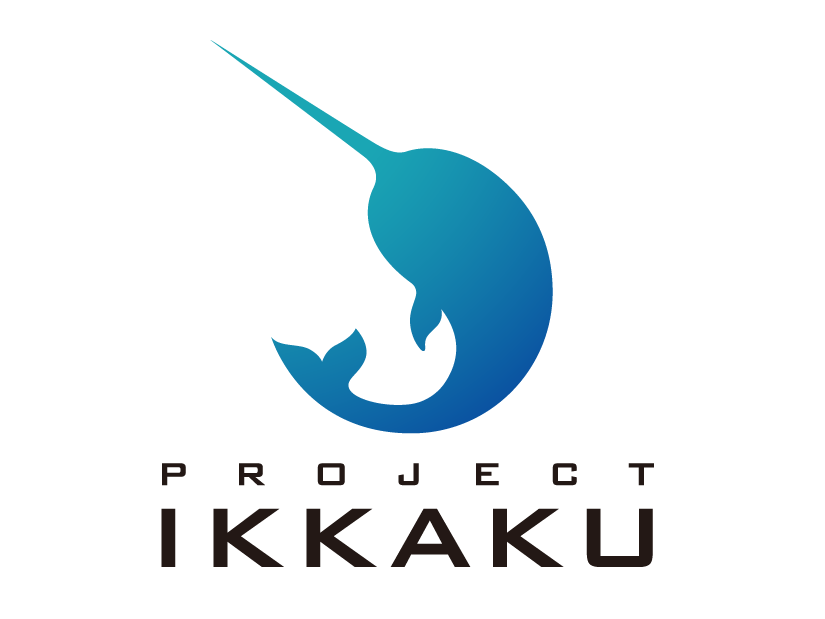 Ikkaku is the Japanese word for the narwhal, a type of whale. The narwhal is notable for the single very long tusk that grows on males, giving it the nickname "unicorn of the sea." In Japan, the name unicorn is often applied to different fantastical animals that are combinations of several different creatures - namely, it suggests hyper interdisciplinary. Accordingly, we chose the name Project Ikkaku to represent the hyper interdisciplinary synergy that it represents.