ISSUE
The modern economic system continues to generate ocean debris.
An entire truck load of ocean debris is produced throughout the world every minute. Plastic, which comprises the majority of ocean debris, is a particularly cheap and convenient material used in many applications such as packaging, but it remains drifting in the ocean almost indefinitely because it does not easily degrade. In order to stop increase of ocean debris and leave blue seas and beautiful beaches for future generations, Every individuals need to change their behavior and awareness. Meanwhile, there is still a long road ahead of us before the current economic system can achieve a reduction in ocean debris while maintaining business with economic growth - based on the production, consumption, and disposal of goods.
J. R. Jambeck et al., Plastic waste inputs from land into the ocean. Science, 347, 768-771 (2015).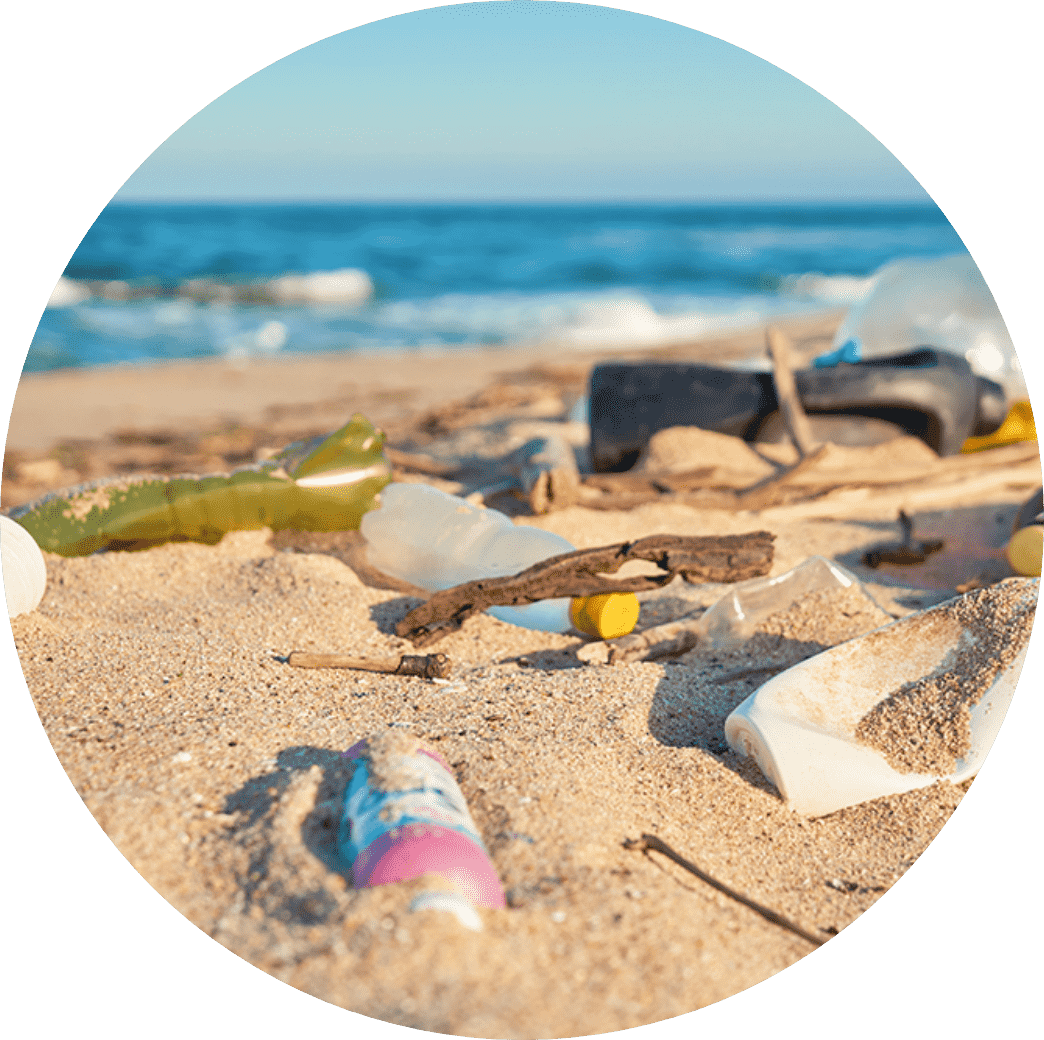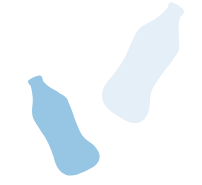 OUR APPROACH
Our hyper interdisciplinary teams
that combine numerous technologies will develop revolutionary
new ideas to create businesses to reduce ocean waste.
Through the partnership of Nippon Foundation, JASTO and Leave a Nest,
we launched Project Sea Unicorn (IKKAKU) to create a movement for the social implementation of a business to reduce ocean debris.
This project gathers hyper interdisciplinary teams formed from venture companies with new technologies and groundbreaking ideas,
as well as academic institutions, big enterprises and SME companies to promote the development and commercialization of innovative technologies.
The selected teams will be provided with multifaceted support for commercialization and partnering,
as well as a total of 150 million yen in research and development funding.
Prospects for Project IKKAKU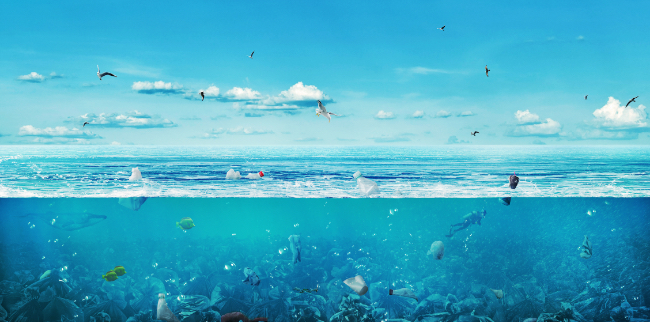 Selected Teams
In screening process, Eight hyper interdisciplinary teams were formed from 62 entrants,
and the following three teams were chosen.
Global monitoring system for marine debris of coastal area using data taken by satellites and drones

Debris Watchers
This team will develop a system which enable long term and comprehensive monitoring of ocean debris by leveraging satellites, drones, and fixed-point IoT measurement devices. They aim to develop prediction system of the arrival of debris on coastline to make coastal cleanup more efficiently.

Development of autonomous and decentralized waste treatment system

Decentralized Energy
This team will develop a decentralized waste management system that does not require waste sorting. With a combination of subcritical water technology, carbonization treatment, and biological treatment to convert plastic-contained wastes into pellet fuel or ferment it to produce methane for use as biogas for further use of energy.

Development of Emotionally-connecting products using recycled plastic ocean waste

Material circulator
Led by GLE, this team will engage both Okinawa residents and tourists to participate in activities associated with ocean debris clearance from the beaches and transform it into a recyclable resource. The debris will be transformed into emotionally-connecting products with stories behind them for consumers.
Meet the Teams
How the Teams were Formed